Tshifhiwa Bernard Magoro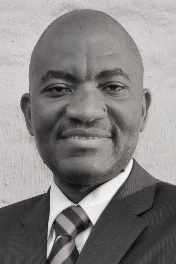 Tshifhiwa Magoro is the Head of the Independent Power Producers Office (IPP Office). He is a registered professional electrical engineer with more than 20 years of experience in various technical and leadership roles within the electricity supply industry.
At the IPP Office, he leads the team responsible for the procurement of power from Independent Power Producers on behalf of the Department of Mineral Resources and Energy.
Prior to joining the IPP Office he was the General Manager at Eskom responsible for the System Operator and Eskom Telecommunications, where his key role was the management of South African's electricity grid. He has been at the helm of the grid operator during one of the most challenging times due to generation capacity shortages. He has also been involved in the integration of the various electricity generation technologies into the grid, including OCGTs, Coal and renewable energy.
He holds an Electrical Engineering degree from UCT, MBA from Wits Business School and LLB from UNISA.
Brigette Baillie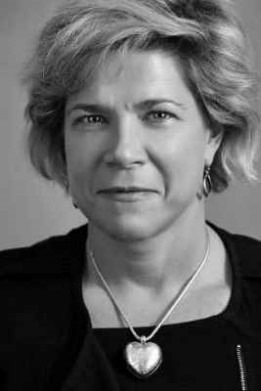 Brigette Baillie is a partner at global law firm Herbert Smith Freehills. She is a highly regarded lawyer in energy finance and energy project development, and has significant experience acting for corporates, lenders, borrowers, governments and multilateral agencies, particularly in Africa and other emerging markets.
Biddy Faber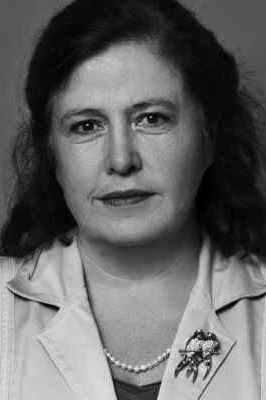 Biddy Faber is a consultant for global law firm Herbert Smith Freehills. She is a leading lawyer in project finance and public-private partnerships, public procurement and financing of government projects, state-owned enterprises and municipalities. She has a thorough knowledge of the Public Finance Management Act and Municipal Finance Management Act.
Tafadzwa Mudyiwa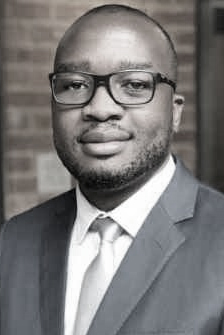 Tafadzwa Mudyiwa is an Associate Partner in the Strategy & Economic Development practice at Letsema. He is an experienced consultant with a proven track record in economic development, strategy, operations and execution across different platforms, industries and geographies. He has extensive experience in economic development in renewable energy in South Africa.
Sindisiwe Mbuli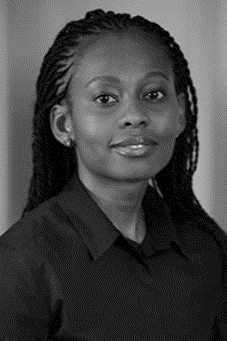 Sindi joined the RMB Infrastructure Finance team in January 2016 having completed her Chartered Accounting (CA) articles with the FirstRand group, where she had an opportunity to rotate in various divisions of the group and gained a wide range of banking sector experience.
Sindi has been involved in the funding of various infrastructure assets including, amongst others, power, transport, storage, accommodation PPP's. 
Mercia Grimbeek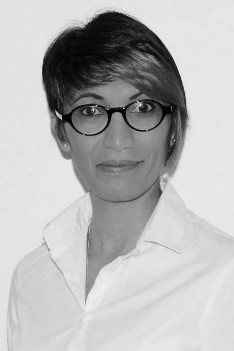 Mercia has worked in the renewable energy industry since 2010 and recently joined ENERTRAG South Africa as the Head of Project Development.

Prior to that she worked at Mainstream Renewable Power Developments South Africa since 2015; her most recent role as Compliance Manager for operational assets. She has worked as a Senior Project Development Manager, developing projects from greenfield to construction ready status and has consulted to various Independent Power Producers on socio-economic and economic development projects. Mercia is a Board Member of the South African Wind Energy Association.
Meta Mhlarhi (Maponya)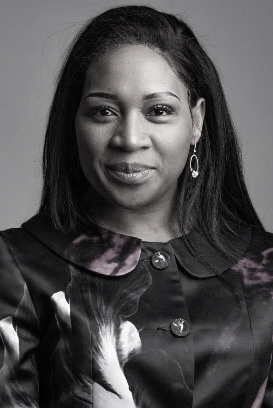 Meta is a qualified Chartered Accountant with over 19 years of professional experience. She is the co-founder and director of Mahlako A Phahla Group, an investment holding company focused on investments, asset management and advisory services within the financial services, energy, infrastructure, social infrastructure and telecommunications sectors. Since 2008 Mahlako has successfully invested in projects in excess of R5 billion, advised on mandates in excess of R500 billion and has launched a R1.5 billion Energy Fund.
Meta is also the co-founder and current chairperson of the Black Energy Professionals Association (BEPA), an organisation that exists to represent and champion the specific interests of black people with the aim to achieve radical economic transformation of the Energy sector in South Africa.
She has extensive energy and infrastructure investment experience, having been involved in 2 75 MW Solar PV projects and the development of 2 Wind Power projects in the Department of Minerals and Energy "DMRE" Renewable Energy Independent Power Producer Procurement Programme (REIPPPP).
Her advisory experience includes advising the DMRE on the Nuclear New Build Programme and Load Reduction component of the Solar Water Heating Programme and Department of Public Works and Infrastructure on their Renewable Energy and Resource Efficiency Programme. Both Programmes have been Gazetted by the Presidential Infrastructure Coordinating Commission Council as Strategic Integrated Projects.
Meta has extensive governance and management experience and has served and chaired numerous boards and audit committees. She currently serves on the board of AON South Africa and Nehawu Investment Holdings.
She commenced her career at Deloitte, where she worked within the Entrepreneurial Services and Accounting and Auditing Technical divisions. She subsequently joined Investec Bank in their Corporate Finance division before she started her entrepreneurial journey.
In recognition of her entrepreneurial journey, Meta was awarded the Entrepreneur of the year award by the African Women Chartered Accountants in August 2018. In October 2018 she was a panelist at the inaugural South Africa Investment Conference. In November 2018 Meta was selected as a Woman of Fortitude to continue the legacy of Mama Albertina Sisulu.
She has successfully completed the Nuclear Fuel Training Seminar hosted by the internationally acclaimed Ux Consulting Company in Atlanta USA and is currently enrolled with Stanford Seed.