The leading solar and energy storage event in Africa
South Africa's leading position in driving the continent's transition to renewable energy has been confirmed with the launch of the first-ever Solar Power Africa Trade Show. Organised by Messe Frankfurt, Solar Power Africa 2023 was the first event of its kind dedicated solely to Solar Power and Energy storage and attracted over 50 exhibitors operating in this dynamic market. 
2024 Conference Theme: Empowering Africa's Energy Future: Solar and Storage Solutions for Sustainable Development
Conference Tracks:

Solar and Storage: The Future Hub
Sustainable Development
Investment and Collaboration
The conference will have 4 plenary sessions, 4 keynote addresses, and 14 specialised breakaway sessions.
The conference will address amongst others the following topics:
The outlook/future of energy in Africa
The Green Hydrogen Economy
Solar and Electric Vehicles Solutions
Storage and Mining
Long Duration Energy Storage
Securing the Grid
Private Sector Investment and Innovative Financing Solutions
Circular Economy
Expanding Off-Grid Energy into Africa
Skills Development
Localisation
Policy Regulation
Wheeling
2023 Facts & Figures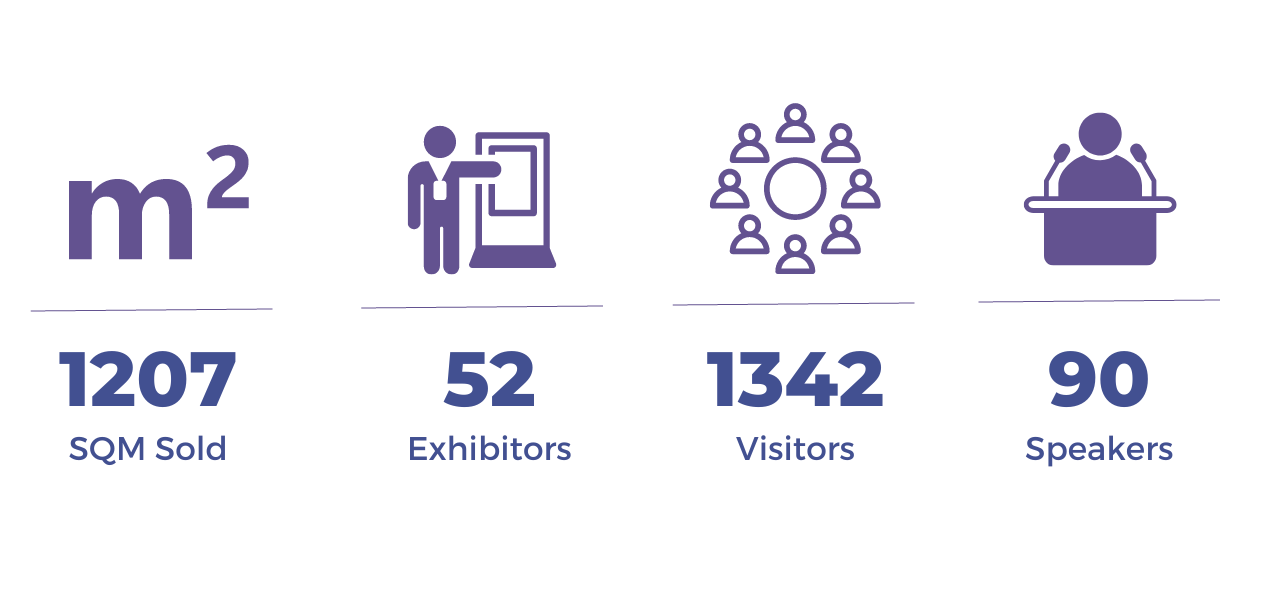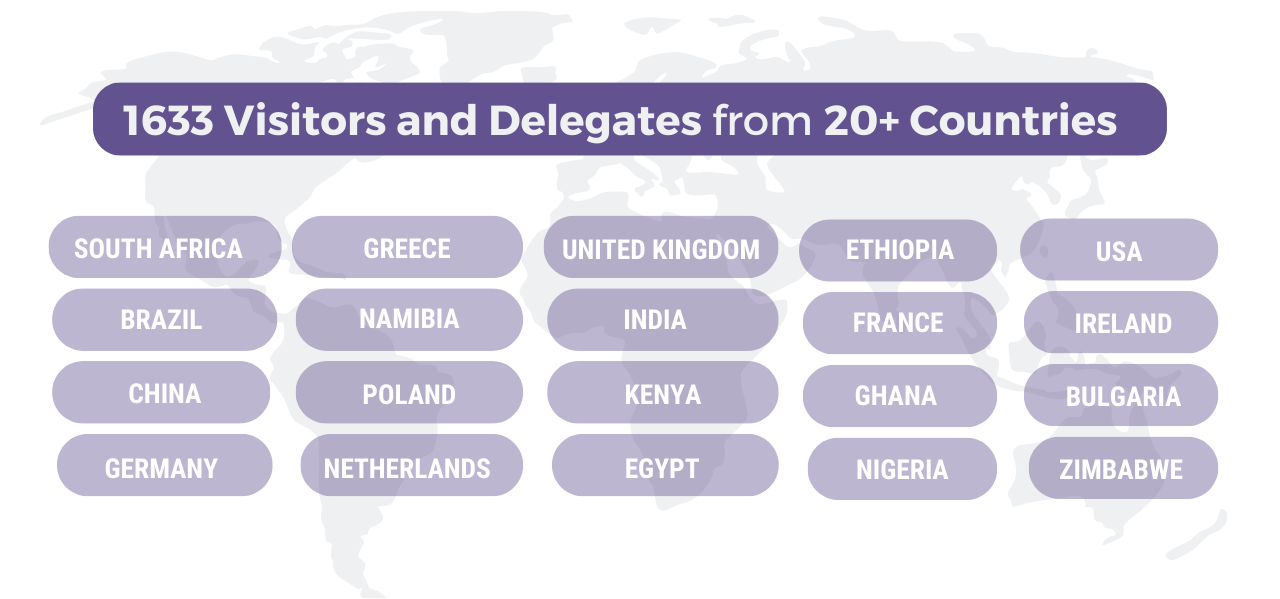 This was Solar Power Africa 2023
What to expect at Solar Power Africa?
Networking with peers in a business environment will give you the opportunity to understand business and industry needs.
Access to a network of international professionals in the solar, storage and related energy fields
Learn from expert industry speakers
Attending group networking sessions will enable you and your peers to establish meaningful engagements and to thrash out the challenges that need solutions.
Get face-to-face interaction with industry stakeholders, which allows you to build on your reputation as an expert within the field.
Conference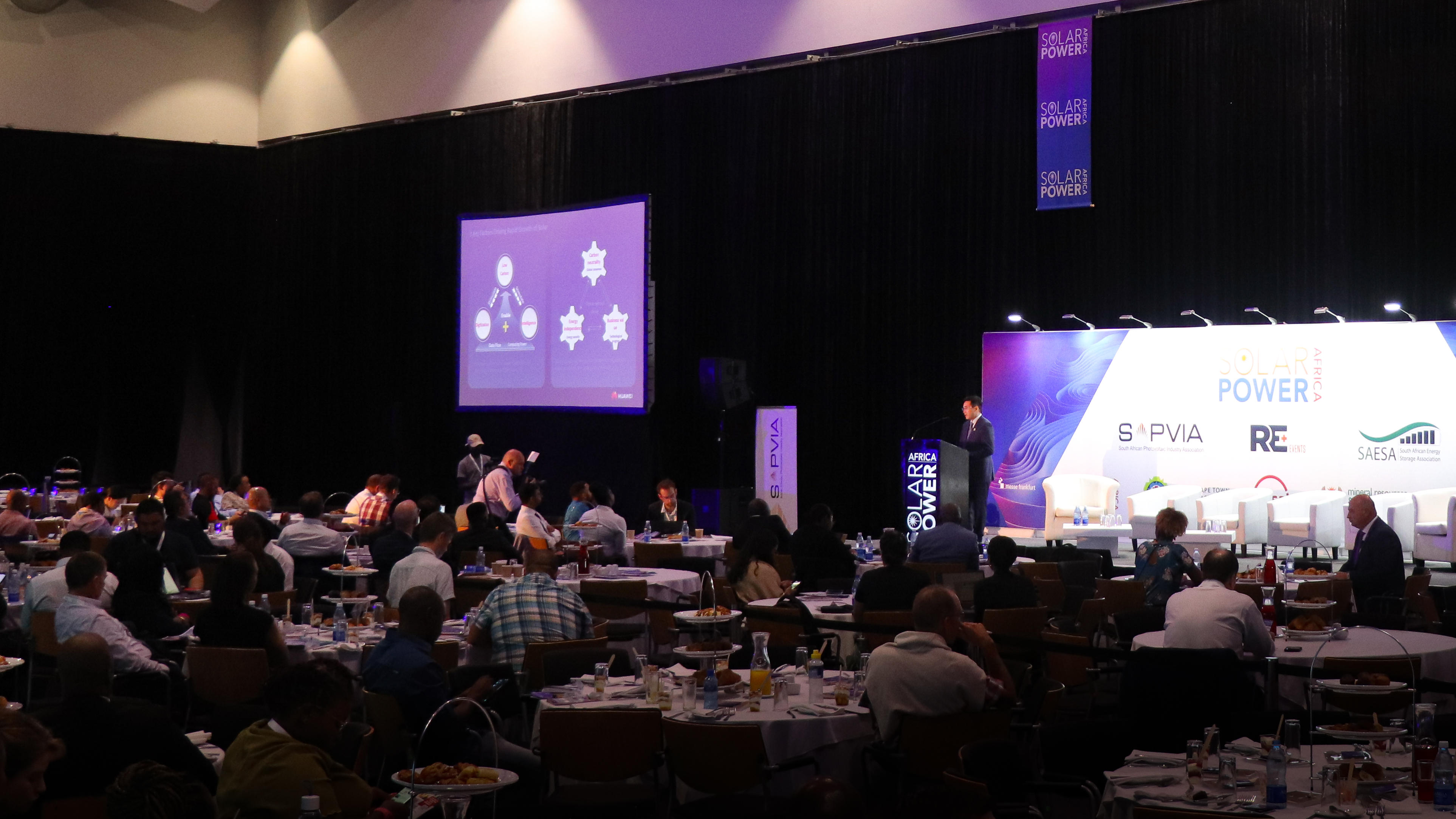 The key to advancing our clean energy future in Africa
Solar energy has become one of the fastest growing clean-energy solutions across the globe. With a regulatory environment geared to promote the growing market opportunity for solar in Africa, the Solar Power Africa
conference 2024 is the perfect opportunity to expand your network and to join thought leaders as they discuss what technologies, trends, innovations, opportunities, as well as the infrastructure and solutions required for the integration
of renewable energy, storage and policies that will drive the sector forward towards a sustainable clean energy future.
The conference targets full value chain for renewable energy in solar PV and storage industries for both private and public sectors, including:
Contractors and Producers
Construction
Education and Training
Environmental
EPC
Smart Energy
Storage
Finance
Industry Bodies, Government and Municipal
Importer/Exporters
Installers
IPP's
Manufactures
OEMS's
Project developers and property developers
Major utility companies
Technology providers
Utility Services