Chief Executive Officer - BlueNova Energy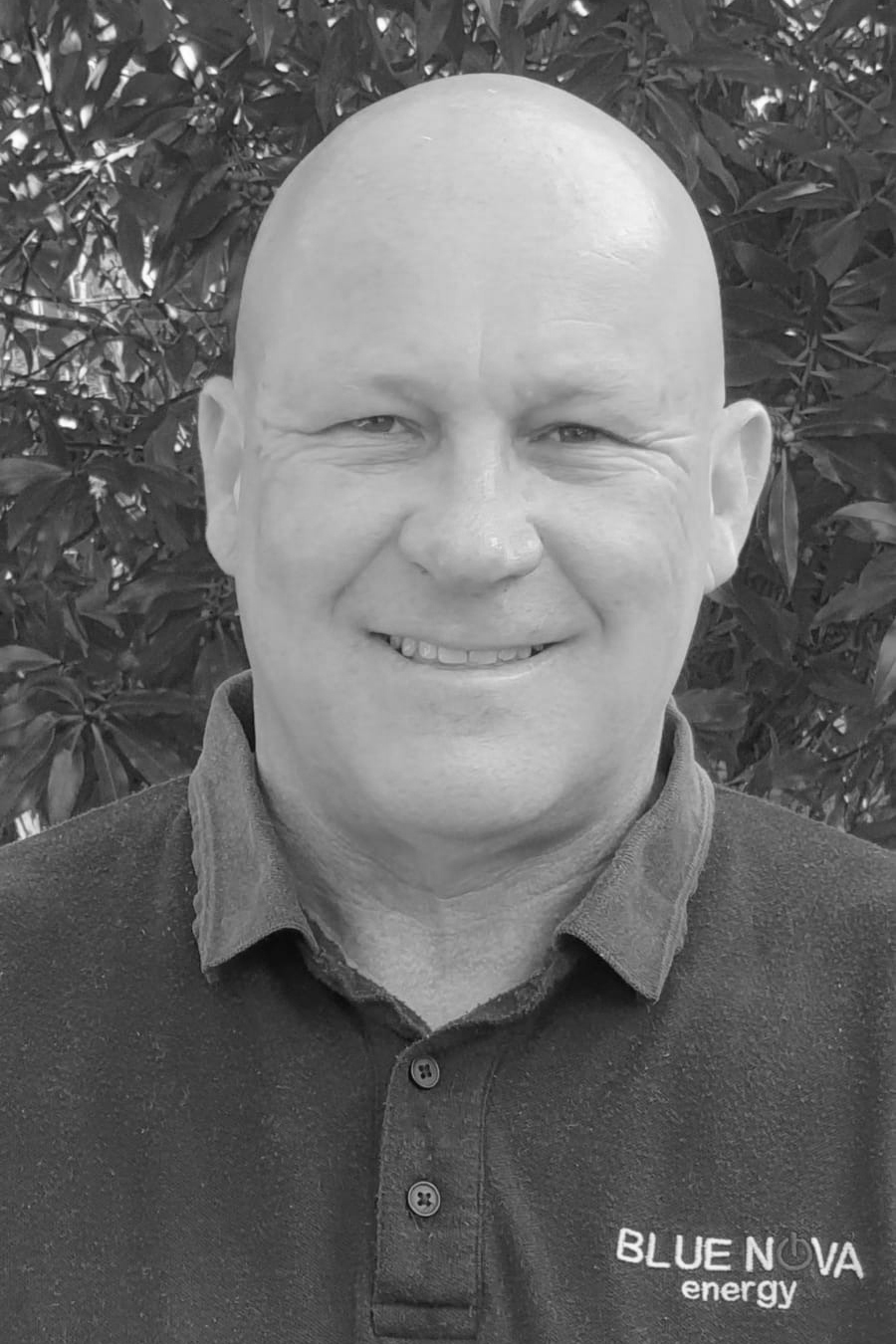 One of South Africa's market leaders for today's modern Lithium-Ion (LiFePO4) battery storage solutions is the founder and CEO of Blue Nova Energy, James Verster. 
James matriculated and started studying electrical and electronical engineering with an Eskom bursary. This was followed by further studies post-grad studies in Power Electronics at the UIniversity of Pretoria and Social Sciences at UCT. Early in his career (1988) he joined Reunert and worked himself to the top becoming the CEO at Reutech Radar Systems in 2004. He then stepped up in Reunert where his main responsibility was to establish alternative product and service profiles for -risk revenue streams within the Nashua Group of companies.
After establishing a sound foundation in this sector, it was decided to start focusing on the Group's renewable energy sector for the future. Reutech jumped into the opportunity and supplied the solar tracker for the first CPV power plant near Touwsrivier, in the Western Cape. This was the largest CPV power plant in the world at the time and formed part of the Government's Renewable Energy Feed-In Tariff (REFIT) program. In July 2015, the next step after following the sun, James established Blue Nova Energy in 2015, the leading battery storage manufacturer in South Africa, and in August 2019 Reunert acquired 51% of its shares.
Being the market leader and paving the way forward, focusing and steering companies towards success, is what James does best.
James is no stranger to risk and takes pride in the fact that his company is pro-actively developing and manufacturing ultra-reliable, high-performance energy storage solutions for off-grid applications, hybrid systems, and other applications such as grid stabilization, peak shaving, and load shifting. James' focus ensures that the product offerings remain relevant in the marketplace and that the technology associated with is taking us into the future while also keeping it affordable, reliable, scalable, efficient, and safe.
BlueNova has built and installed the first larger than 1MWh high voltage battery storage system in Southern Africa, the first such export into Africa, and is now also exporting even larger Energy Storage Systems to Australia. Staying true to what he is passionate about, James is ever innovative, competitive, and a true industry leader.
Register to attend Solar Power Africa