Director and Co-Founder - Jade-Sky Holding and Jade-Sky Energy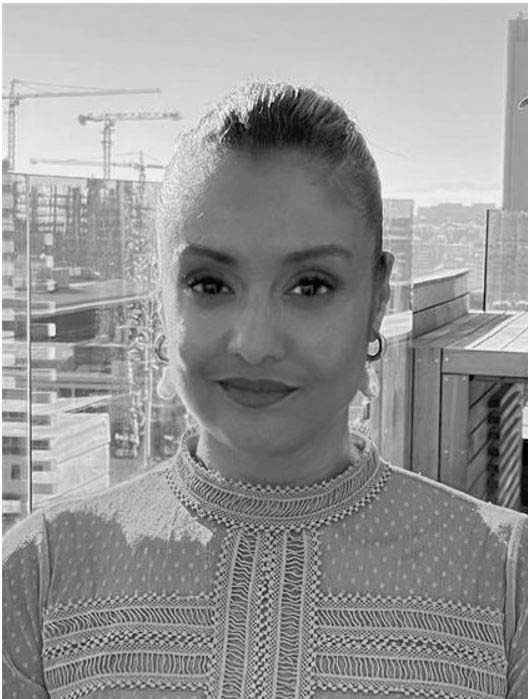 Leole-Ann Francis is a Director and Co-Founder of Jade-Sky Holding and Jade-Sky Energy. She is also the Managing Director: Strategy of Jade-Sky Project Management (JSPM). Her focus within Jade-Sky is business development in tandem with a significant government and client stakeholder portfolio. She holds a BA in Communication Science (1998) and Psychology (2020).
She also holds a Post Graduate Qualification in Project Management from the Cape Peninsula University of Technology and a Diploma in Social Media from the University of Cape Town. Prior to starting Jade-Sky, Leole-Ann was a Shareholder and Chief Executive Officer of Omega Investment Research (OIR), an international Trade and Investment Promotions company based in Cape Town. Her tenure at OIR was preceded by 5 years as General Manager of the Cape Town Festival - 'One City, Many Cultures Project' (CTF). At the CTF, she grew the proposition to include 6 community festivals, a youth cultural empowerment programme, and a 2-day Human Rights Festival, which saw 12 000 person capacity crowds managing a 6 Million Rand events budget. Leole-Ann started her career as a Communications Officer for Engen Petroleum followed by a post as Corporate Image Manager at Fancourt Estate. During her tenure, she collaborated on the conceptualizing of Africa's first Golf Business Summit. She also managed communications for the SAA Golf Open and Presidents Cup.
The Estate was awarded two international Awards for proposition excellence during her tenure. She has worked as a Generic Assessor, Skills Development Facilitator, and Trainer for the University of Stellenbosch having facilitated its Level 3 and 4 Learnerships in Business Administration. Leole-Ann has an extensive and long-standing media and government network, particularly within the Trade Investment Promotions and Energy sectors. In 2018, she was named one of 100 Women of Fortitude for her activism in Clean Energy, Politics, and Government as selected by the Presidency of South Africa. The award was bestowed in November 2018 and she is now a MaSisulu100 Ambassador other recipients include Professor Thuli Madonsela, Mrs. Graca Machel, Yvonne Chaka Chaka, Charmaine Houvet, and Karima Brown.
Register to attend Solar Power Africa