Technical Oversight & Support Engineer Renewable Global Business Unit AMEA Region - Engie Southern Africa (Pty) Ltd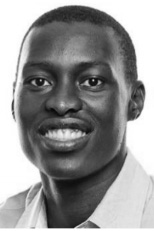 Mogale Modisane is an emerging energy leader with technical experience in grid scale Solar, Wind, Battery storage and Hybrid systems.
He is passionate about unlocking Africa's potential through renewable energies.
Furthermore, he is also a trailblazer and advocate for the development of Youth as custodians of the future energy landscape.
Register to attend Solar Power Africa